These events have been compiled to make it easier for you to find things to do in San Diego in August 2022.  San Diego has many great things to do this summer. The Del Mar horse racing is back in full swing through September. There are summer fests, beer fests, wine tastings, free movies and concerts, museums, hikes and even a pet event in Cardiff.
Don't miss out on these great things to do in San Diego in August 2022.  There are links to each event's website as well as the date and contact information for each event.


The Del Mar Thoroughbred Club (DMTC) hosts world-class thoroughbred
horse racing, welcoming the industry's top athletes to the Del Mar
Racetrack.
See website for schedule. / 2260 Jimmy Durante Blvd.
858-755-1141 / www.dmtc.com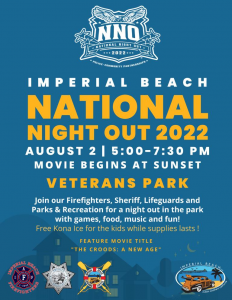 National Night Out is held on the first Tuesday of August annually and was
developed to bring back a true sense of community. It provides a great
opportunity to bring local agencies and neighbors together to enjoy one
of our great community parks. Come out and take photos with our public
safety crews, activities for the kiddos, food and fun!
5-9pm / Veterans Park, Imperial Beach
www.imperialbeachca.gov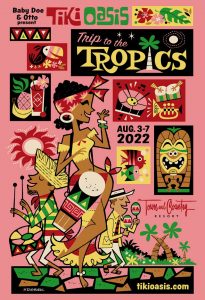 Tiki Oasis is the original and largest Tiki event in the world. Enjoy five
nights and four days of live music, pool lounging, fashion shows, swanky
suites, sunset dinners, disc jockeys, art exhibits, educational seminars,
busting Tiki Marketplace, and tropical cocktails curated by top mixologists
and so much more! This year Tiki Oasis celebrates the Caribbean Islands
and their influence on Tiki subculture with "Trip to the Tropics".
5-10pm / Town and Country Resort, San Diego www.tikioasis.com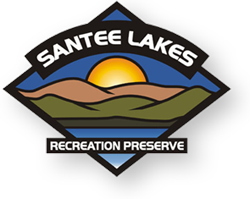 Join us for a night of fishing in Lakes 1-4. No state fishing license is
required, only a permit from the General Store. Adults $10, Jrs & Seniors
$6, Extra pole stamp $4. Bring your lanterns!
5-11:30pm / Santee Lakes Recreation Preserve
619-596-3141 / www.santeelakes.com/fishing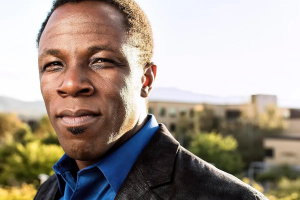 Explore the exhibitions and stay for the music as Oceanside's First Friday
Art Walk extends into the night at OMA with Leonard Patton Trio.
5pm-9pm / Oceanside Museum of Art
760-722-1534 / Oceanside Museum of Art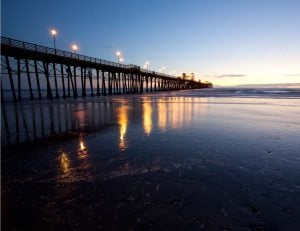 Nonprofit museum dedicated to reptiles, amphibians & arthropods with
hands-on encounters. Fun for all ages.
12 pm / Civic Center Library, Oceanside
760-435-4500 / www.ci.oceanside.ca.us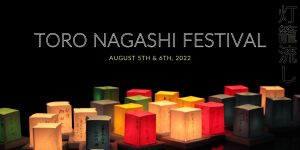 JFG's annual Toro Nagashi Festival is back on August 5th & 6th, 2022!
This traditional festival celebrates the circle of life together, as done each
summer in Japan for generations. JFG welcomes everyone to join the
celebration! Enjoy tasty food, performances, vendors and toro nagashi, all
in one beautiful location.
10am-6pm / Japanese Friendship Garden of San Diego
619-232-2721 / www.niwa.org

Explore the geographical features of the Discovery Hills region on this
moderate "figure eight" 4.75-mile hike. Trails to be experienced will be
Discovery Creek, Cima Loop, Lakeview, Rancho Tesoro and Twin Oaks
Valley Road. Hike rating = Easy to Moderate.
8-11am / Lakeview Hills, San Marcos
760-744-1050 / www.san-marcos.net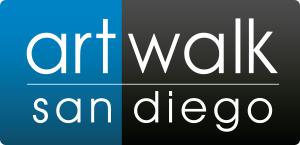 The show celebrates the creativity from both sides of the border, with more
than 150 artists coming from across several states and Mexico to show and
sell their artwork, including paintings, photography, glass and ceramic,
jewelry and sculpture. Enjoy food, wine and beer, and live entertainment
at the two-day, free event in San Diego's largest Arts & Cultural District.
Sat 10am-6pm, Sun 10am-5pm / Ingram Plaza
619-615-1090 / www.artwalksandiego.org

This event provides an opportunity for local health & wellness-related
businesses to promote their products and services and provide
demonstrations for community members.
9am-1pm / Oceanside Civic Center Plaza, Oceanside
760-722-1534 / www.oceansidechamber.com

Start planning your finest lemon-themed fits and get ready for this year's
25th Annual Lemon Festival! From lemon pie eating competitions to
games, lemonade and cute pups in lemon outfits, this is definitely a free
celebration you don't want to miss!
11am-6pm / Third Avenue & Memorial Park, Chula Vista
619-233-3901 / www.thirdavenuevillage.com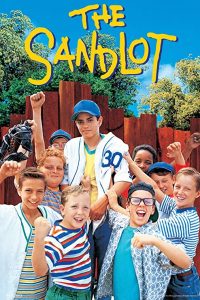 Bring a blanket and enjoy a family-friendly movie under the stars. Movies
will be shown on a giant, cinema-quality screen. Bring your favorite snacks
or a picnic dinner; food will NOT be available for purchase. Parking at Old
Poway Park is free but can fill up fast; come early and get a good seat!
6:30-9:45pm / Old Poway Park, Poway
858-668-4671 / www.poway.org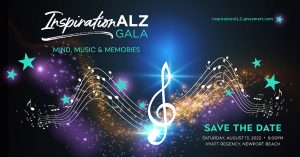 The Inaugural Alzheimer's Association Orange County Gala will be an
evening of music and appreciation, honoring inspiring local Alzheimer's
heroes. The evening, themed Mind, Music & Memories, will include a
cocktail reception, silent auction and dinner. Proceeds from the gala will
help fund critical Alzheimer's Association programs and services supporting
the national mission and the local OC community to fund programs and
services.
6-9pm / Hyatt Regency Newport Beach
https://e.givesmart.com/events/p13/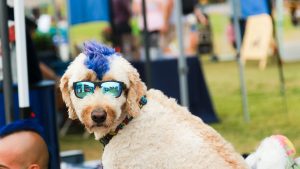 The Pupologie Cardiff Dog Days of Summer is hosted by Cardiff 101 Main
Street and the City of Encinitas. This free event features numerous dog-related vendors, rescue groups, and pet adoption agencies. Activities
include dog contests, live music, libation lounge, food trucks, and more!
10am-5pm / Encinitas Community Park
760-436-0431 / www.cardiff101.com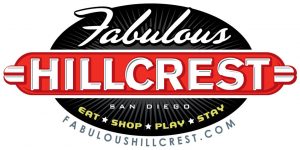 Our annual celebration of community spirit will feature live bands, electric
dance music DJ's, arts, crafts, and food that attracts over 150,000+ visitors
from San Diego and Southern California! This is San Diego's LARGEST and
BEST art and music festival– stretching nearly half a mile in size on over 9
city blocks!
12-11pm / University Avenue, San Diego
619-299-3330 / www.fabuloushillcrest.com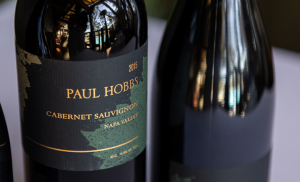 Join Paul Hobbs Winery Owner, Paul Hobbs along with A.R. Valentien's
Executive Chef Kelli Crosson and Advanced Sommelier Paul Krikorian for a
special communal meal of seasonal bounty with some of California's most
notable wines.
6-8:30pm / A.R. Valentien – The Lodge at Torrey Pines, La Jolla
858-777-6635 / www.lodgetorreypines.com

The Chamber invites you to a fun-filled evening to meet local businesses
and have the opportunity to win FREE door prizes. The evening will be
filled with raffles, great samplings of delicious food from local restaurants
and more!
5-7:30pm / Courtyard Marriott, El Cajon
619-465-7700 / www.lamesachamber.net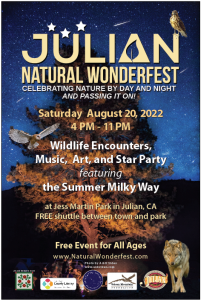 Activities for children, along with music and the chance to meet such
intriguing wildlife ambassadors as hawks and barn owls. Informational
presentations will be given by representatives from various preservation
organizations. You can also tour the booths set up around the park and
participate in activities and crafts. Amateur astronomers will have their
equipment set up for free viewing after dark, following a little night sky
storytelling at twilight.
4-11pm / Jess Martin Park
www.naturalwonderfest.com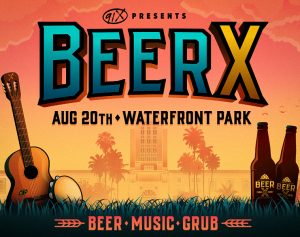 Two hours of unlimited samples of over 100 craft beers from 50 local
and regional breweries (2-4pm). Full bar service, delicious food from San
Diego's favorite restaurants, live music, and all festival attractions will be
open for all hours. 21+ Welcome.
1-10pm / San Diego County Waterfront Park sdbeerfestival.com/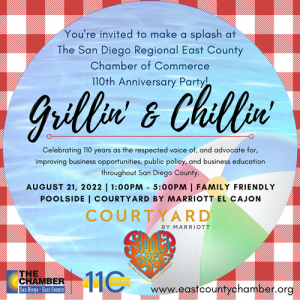 Join us poolside for an afternoon of fun in the sun with delicious food, cold
drinks, and great company. Celebrate the Chamber's 110th Anniversary on
the actual, official, date – August 21st.
1-5pm / Courtyard by Marriott El Cajon
619-440-6161 / www.eastcountychamber.org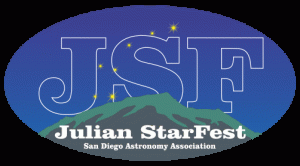 JSF is a great opportunity for members and non-members alike to share in
the joy of astronomy. There will be plenty of activities for families and all
age groups. In addition, JSF attendees will also be able to visit the nearby
town of Julian, well known for its apple pies, gifts, specialty shops and
hospitality.
Menghini Winery, Julian www.julianstarfest.com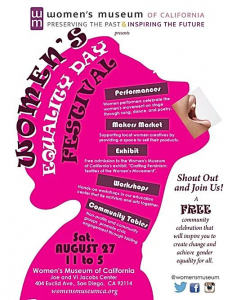 Women's Equality Day commemorates the passage of the 19th amendment
to the U.S. Constitution. The festival will include performances, scavenger
hunts, workshops, makers market, and more!
11am-5pm / Women's Museum of CA Education Center
www.womensmuseumca.org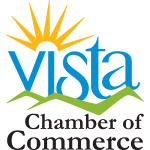 Taking place each fall, the Poker Tournament is attended by over 100 guests
that include philanthropists, civic organizations, and people invested in
making a difference in our community. This exciting event helps us raise
funds in support of our mission, to empower every Club member, through
safe and impactful experiences to; graduate high school with a plan for
college or a career, contribute to their community, and live a healthy life.
5-9pm / The Vistonian, Vista www.vistachamber.org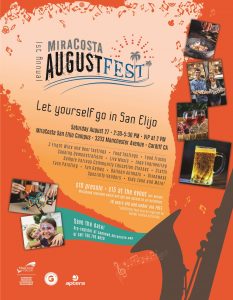 3 flight wine and beer tastings, food tastings, food trucks, cooking demos,
live music, LEGO engineering, crafts, sample various community education
classes, face painting, opportunity drawings, games & contests, balloon
animals, specialty vendors, kids zone, and more!
2:30-5:30pm / MiraCosta San Elijo Campus
760-795-6820 / https://commed.miracosta.edu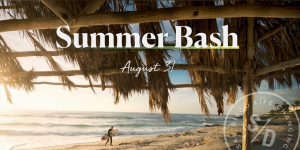 Join us for an epic party celebrating the San Diego: Life. Changing.
campaign with 300+ of our closest friends. Enjoy a short program,
delicious food, and an open bar—all at the new state-of-the-art SD Tech
by Alexandria in Sorrento Valley.
5:30-8:30pm / 9645 Scranton Road, San Diego www.eventbrite.com
I hope you take advantage of all the things to do in San Diego in August 2022.  Stay tuned for next month's calendar.